How do I inform that I have made a payment ?
We are receiving several payments of same amount.
So it is very difficult to find out sender until you inform us with transaction details.
Open Submit A Ticket
1. Select Zaintech's site where you have placed order.
2. Select Topic.
3. Type Bank / Wallet / Mobile account name and Transaction ID (TID/TRX).
4. Order number. You can see in your account -> order history or email.
5. Few words.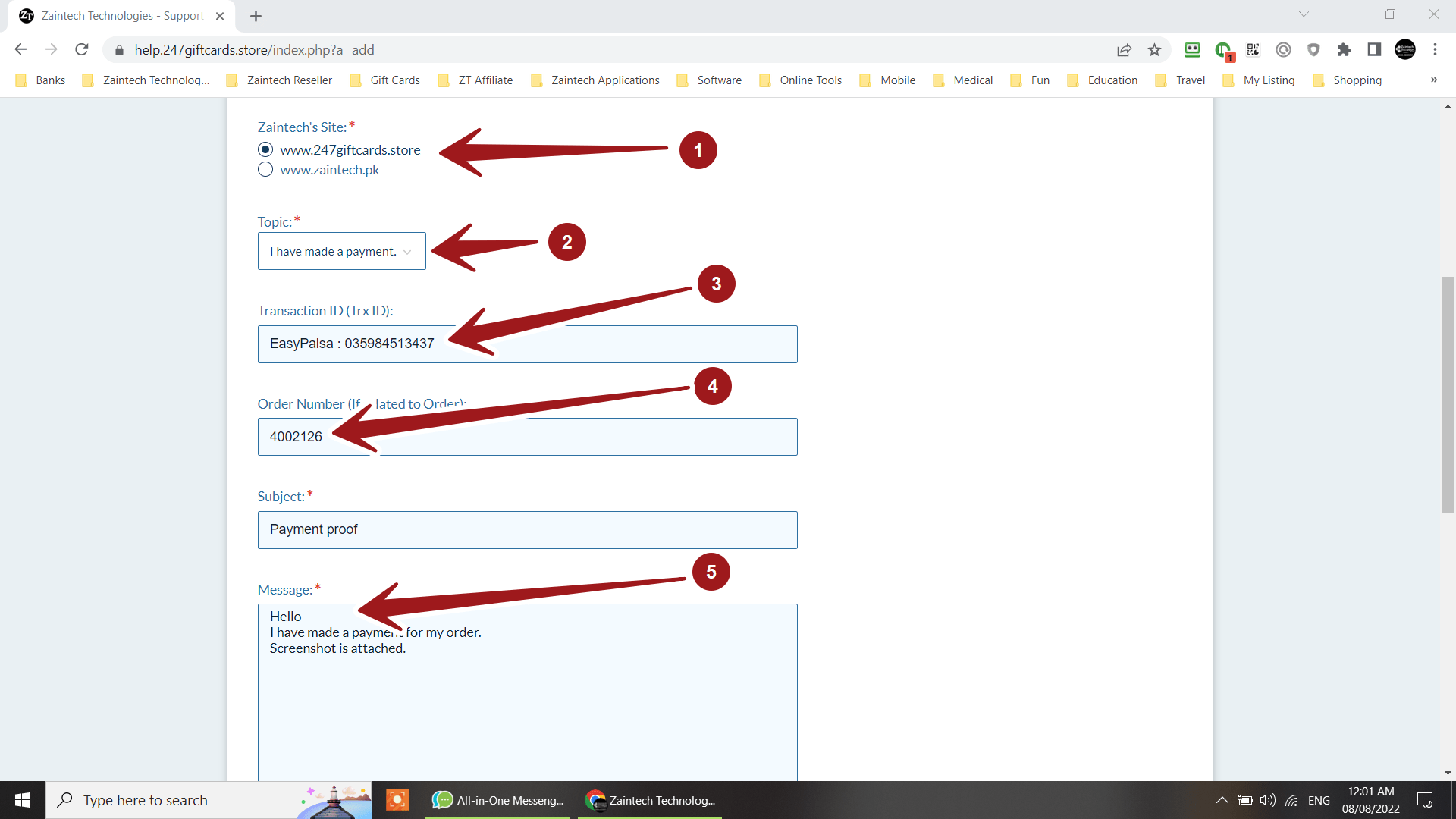 1. Attach payment proof screenshot (Only jpg & png formats are allowed)
2. Google SPAM prevention 
3. Click on "Submit Ticket"
All done